page updated
15 October 2010
Larne Line
Trooperslane, 25 October 2009
Trooperslane is located 7m68c from York Road, with the level crossing at 7m66c. Station buildings have long since been demolished and replaced by 'bus stop' shelters. The rodding tunnel from the signal box is still visible under the up platform.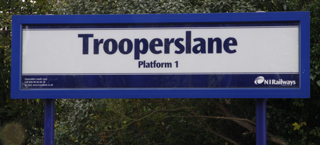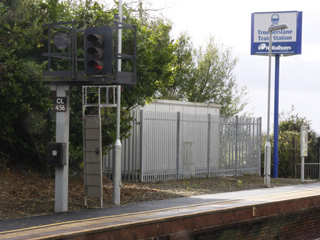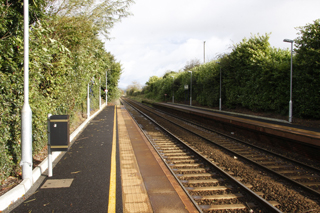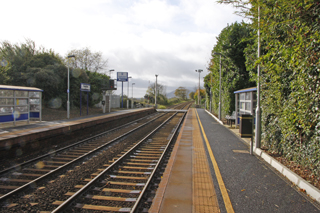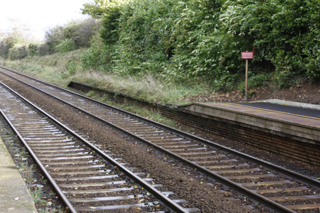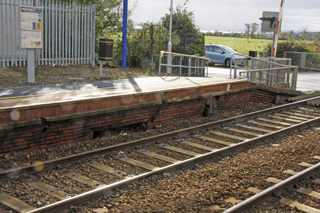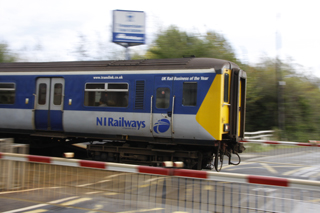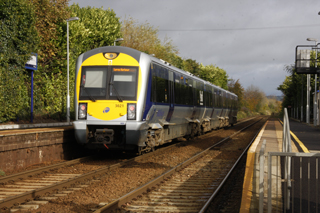 Carrickfergus Harbour Junction, 29 September 2010
The Junction was close by the 9 mile post (counted from Belfast York Road), just to the east of the crossing of the Woodburn River. The signal box was replaced in 1948 to facilitate connection of the Courtauld's Railway. The old signal box was sold to Thomas Crymble who was a train driver based at Carrickfergus on 13 September 1948. It has now spent longer as his greenhouse and shed in Station Road, Greenisland, than it did as a signal box!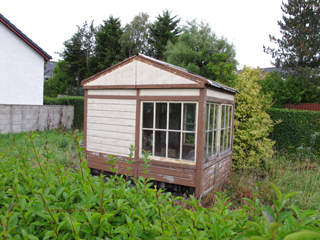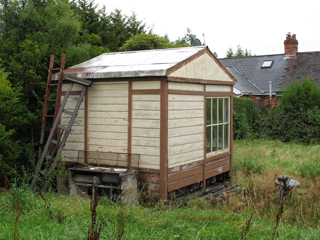 Barn Halt, 29 September 2010
Barn Halt was located 10m06c from York Road station. Originally Taylors Avenue crossed the line by means of a level crossing and the footbridge remains still. The sloping paths from Taylors Avenue to roughly mid point of the platforms can still be made out in the embankments each side of the line.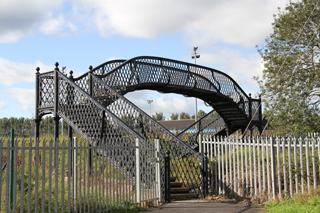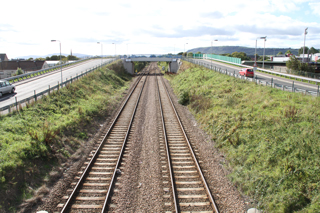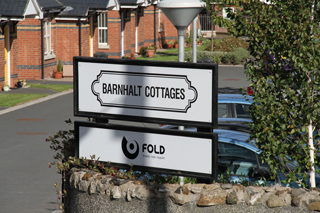 Eden Halt, 29 September 2010
Eden Halt was located 11m03c from York Road station. The site of the station was just in front of the houses in the picture.